| | |
| --- | --- |
| On Aug 12, the experts weigh in! A panel discussion courtesy of Dance Flurry. | |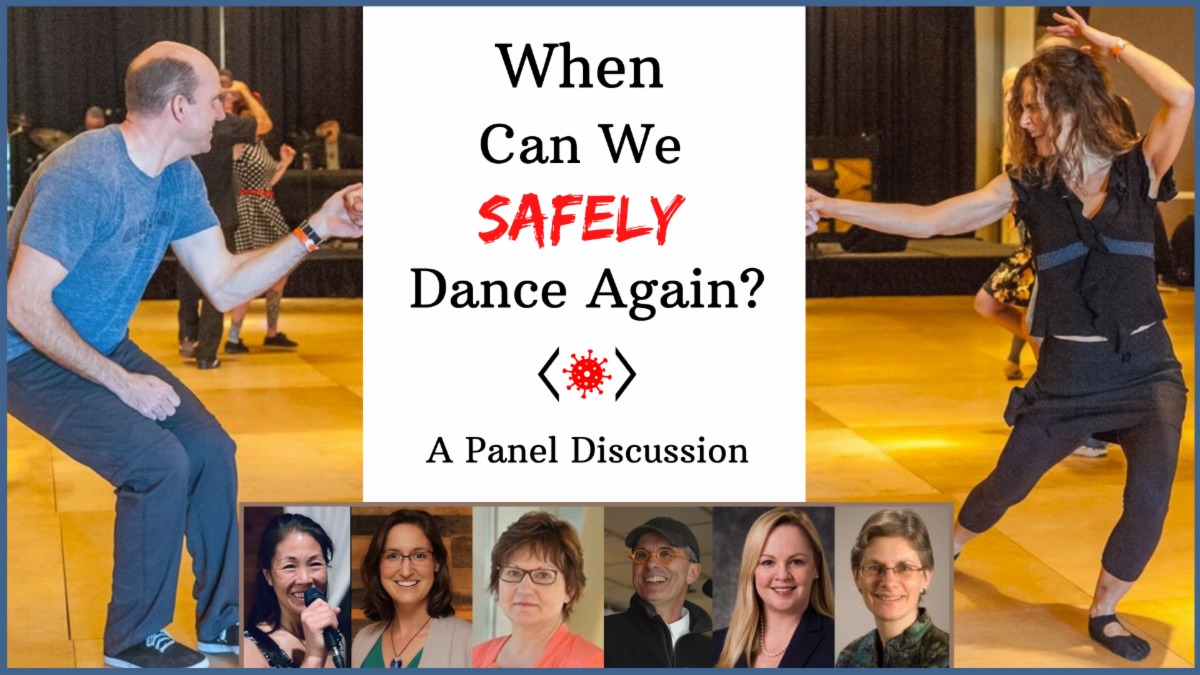 Wednesday, August 12 / 8-9:30 PM ET
With the world topsy-turvey and so much in limbo, the question feels almost irreverent: When will we get to dance? While we don't have a crystal ball, the DFO and Flurry Festival have teamed up to bring you the next best thing: an online panel featuring experts in medicine, public health, ethics, and of course, traditional dance! 

Moderated by caller and organizer Claire Takemori, this conversation will explore our current dance dilemma from every angle, and answer the questions you haven't even thought of yet. We'll consider which conditions might permit social dancing, how to approach it as safely as possible, and what dance might look like along the road to the new normal. The event will stream on our Facebook page, but you can also register for free to join the Zoom discussion and submit your own questions for our panelists.

Register to Join view event ‌

Meet the panelists:
Will Mentor, contra and square dance caller
Katy German, Executive Director of CDSS (Country Dance and Song Society)
Dr. Elizabeth Whalen, Albany County Public Health Commissioner
Dr. Mary Applegate, Clinical Professor in Social Behavior and Community Health at the University at Albany School of Public Health
Professor Linda Breslin, Instructor and Ethics Consultant with Alden March Bioethics Institute at Albany Medical College

Sponsored by the DanceFlurry Organization and Flurry Festival. This Presidents Weekend the Online Flurry, a three-day extravaganza of music and dance, will come from around the country straight to you!